---
Breath Work, Yoga and Yoga Trapeze. Instruction uniting breath with body for ultimate balance.
---
Find Your Balance
Bring your breath to the movement of your body to experience true balance. Balance is not simply standing on one foot or mastering a handstand. Yoga balance refers to more than your physical practice. It is the creation of equilibrium in your daily life from eating a balanced diet, to dividing your time between work and play, to giving back as much as you receive and to refrain from greed or overindulgence.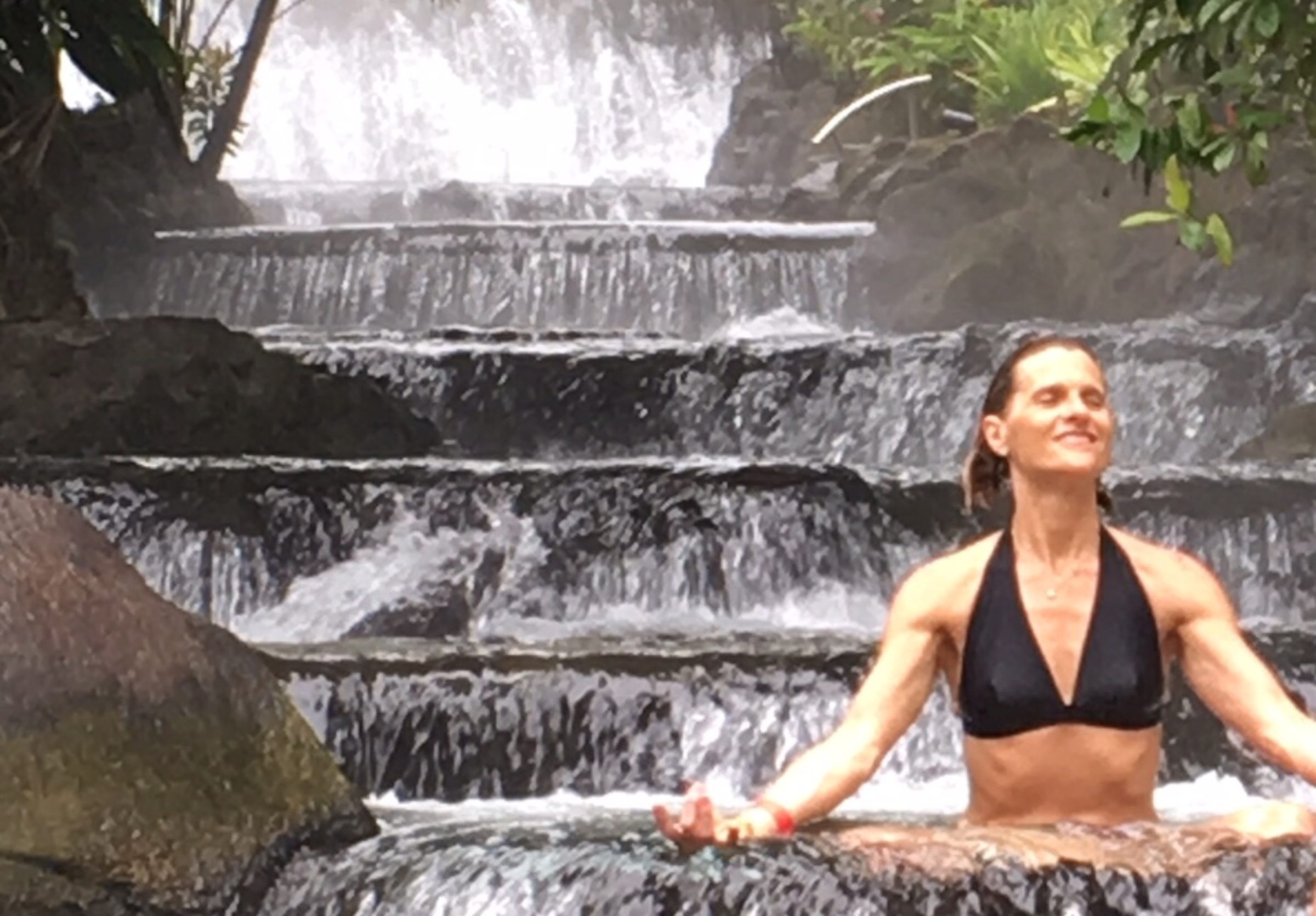 Lotus in the hot spring waters of Tabacon, Costa Rica.
---
About
---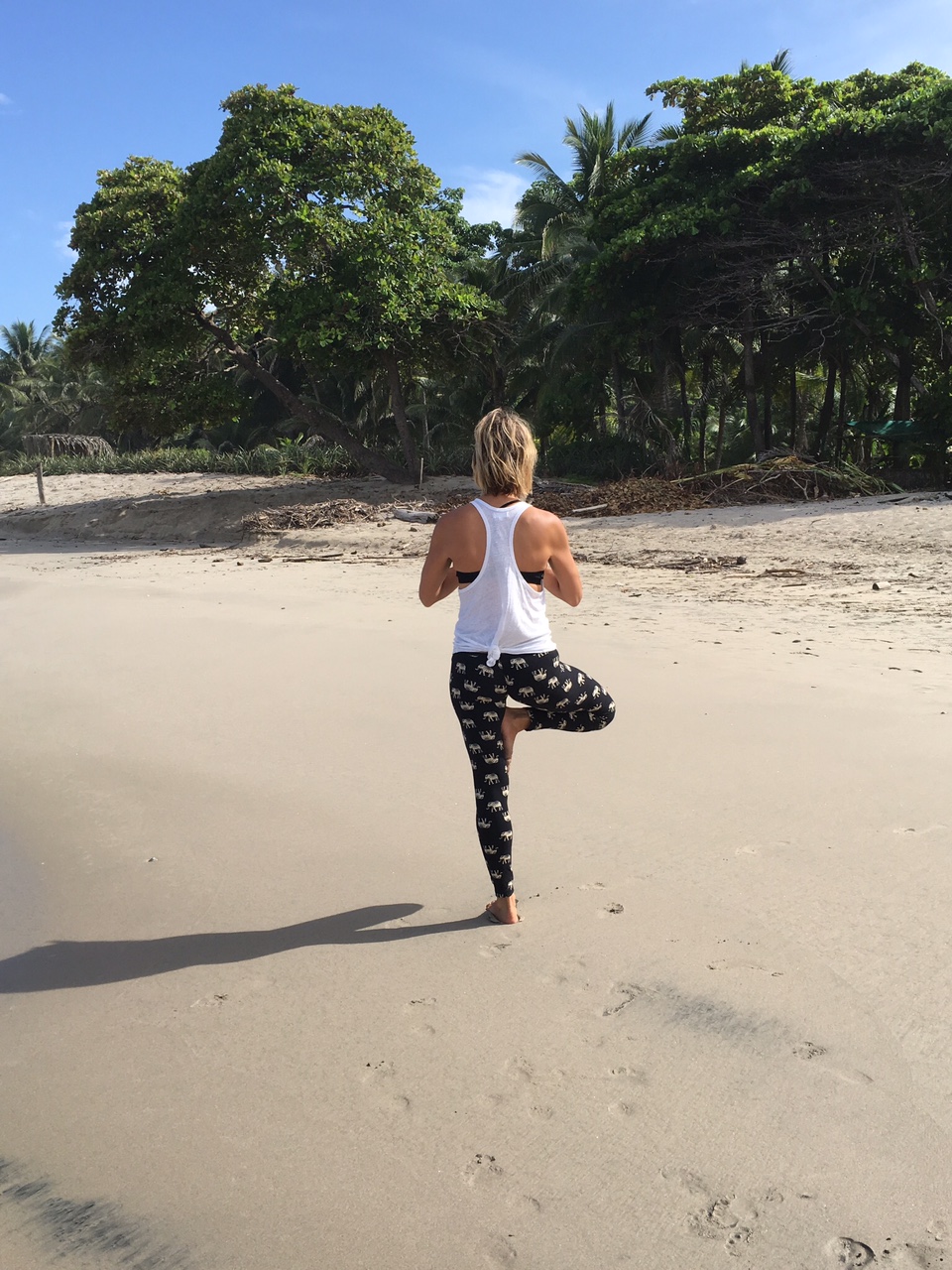 Yoga pose on a beach.
Who Am I
The Sutres, the precision of alignment, meditation, and the teachings of balance of body, mind and soul have made me fall in love with the philosophy and practices of yoga. To bring this joy to others is my most satisfying reason for teaching.
Certifications
RYT 200 Yoga Certified Trainer (2016 Costa Rica)
RYT 50 YB Naturals Yoga Trapeze Training (2017 Barcelona)
RYT 50  Yin Yoga Training (2019 New York)
RYT 50 Breath Coach Training (2019 Online)
The Science of Wellness (2019 Yale University through Coursera)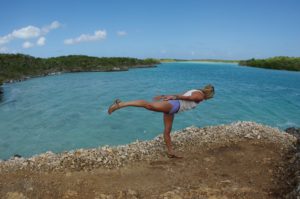 Importance of Space
Creating a space for practice is so important.  The space allows you to explore your edges and to experiment with your abilities while ensuring that you protected.  It is true that you can practice yoga anyway and at anytime with little to no props.  Whether you practice on your carpet of your bedroom, your mat in the park or in the most soothing studio surrounded by props and essential oils, yoga will be there for you.
Home Studio
My home studio provides enough space for 6 – 8 students practicing Hatha, Yin or Vinyasa, 2 students practicing yoga trapeze, or 8 – 10 practicing breathing.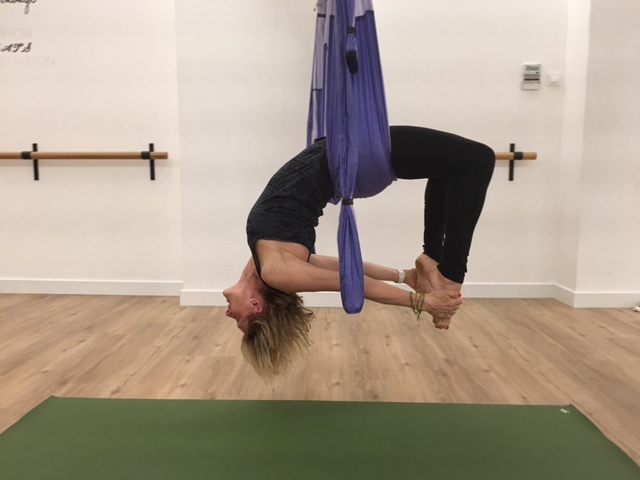 Yoga trapeze in home studio.